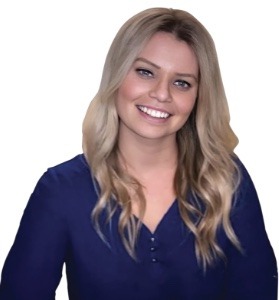 Although not a native Texan, Brianna was a regular visitor since early childhood and permanently made Central Texas her home 6 years ago. She comes from a unique background, growing up on a farm and showing horses all her life. Brianna added real estate to her resume when she started as an escrow assistant for a local title company in Austin. She went on to work for a commercial group before officially getting her license.
Her unique background in real estate allows her to prepare clients for the entire process from start to finish so that there are no surprises along the way. She has built meaningful relationships with title companies and commercial groups in her time as an escrow assistant that helps her meet the needs of every client and ensures that they get the best service possible.
Brianna's clients are immediately drawn to her warm personality and ability to make them feel comfortable throughout the entire selling and buying experience. More importantly, she has never met a person she couldn't call friend. Whether you are new to the area and looking for your first home or looking to add land or a ranch to your portfolio, Brianna will confidently and expertly guide you through the entire real estate process.